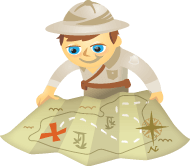 Are you using Twitter advertising to promote your business?
Would you like to improve your advertising on Twitter?
Twitter's new campaign reports help you understand how users engage with your paid content.
In this article you'll discover how to navigate the Twitter Ads reporting platform to obtain quality insights about your target audience.
Why Use Campaign Reports?
Effective advertising goes beyond the actual marketing campaign. It requires you to analyze data and identify key information to help improve business results in the future.
Twitter advertising has an excellent campaign analytics tool that's easy to use, regardless of your experience with Twitter Ads.