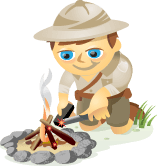 Are you keeping tabs on your Google+ performance?
Do you need new tools to help you?
The right tools make it easier to see if Google+ is a viable marketing platform for your business.
In this article you'll discover four tools to track the analytics behind Google+, identify your key audiences and boost engagement.
Why Google+
Google+ has over 300 million users, the ability to search social content and almost double the engagement of Twitter. In fact, Google+ is a close second behind Facebook.