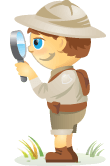 Are you wondering what the best content marketers do differently?
Do you want to take your content marketing to a new level?
Content Marketing Institute and MarketingProfs just published their latest report, B2B Content Marketing: 2014 Benchmarks, Budgets and Trends – North America. The report shows two sides of content marketing.
Where Are We Headed?
On one hand, the industry is still growing and has a long way to go. On the other hand, things are looking up and confidence is growing as many marketers start to get it right!
What's clear from the report is that the most successful B2B marketers are doing more! "More what?" you ask. Well, they're spending more money, paying more attention to strategy, using more tactics and social media platforms and even producing more content.
Let's dig deeper into five trends that show exactly what the most effective B2B content marketers are doing.