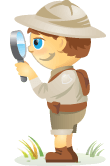 Social media networks are fields of dreams for marketers.  With over 500 million active users on Facebook today, there's no doubt that Facebook is a social media powerhouse.  And although Facebook is a social networking favorite, it's not alone.
Marketers are taking note of many different social media opportunities and beginning to implement new social initiatives at a higher rate than ever before. Here are 3 new studies that show social media is still on the rise:
#1: Small Business Doubles Social Media Adoption
One positive result from the economic downturn is the rapid growth of social media marketing.