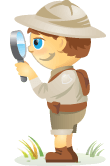 Want to know where social marketers are focusing in 2014?
Looking for the latest social media trends to inform your marketing?
Based on new research, here are five areas you should start paying attention to right away.
Note: This article is based on Exact Target's 2014 State of Marketing Report, which shows top marketing objectives, priorities and concerns for 2014.
#1: Social Listening Becoming Important
More brands are beginning to really listen to their customers.
According to the report, 60% of marketers were using social listening strategies in 2013 and 24% plan to do so in 2014. The sad news is that only 31% of marketers think their social listening is fully effective.