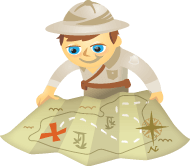 Are you looking to improve your online networking?
Have you thought about becoming more active in LinkedIn groups?
The connections you make in a LinkedIn group not only expand your network, they enhance your authority and bring in new leads.
In this article I'll show you how to get the most out of your LinkedIn marketing tactics by being an active member of discussion groups.
Why LinkedIn Groups?
With 160 million monthly active users, LinkedIn falls below competing social networks such as Twitter (241 million), and well below Facebook (over 1 billion). But neither of these social networks can touch LinkedIn when it comes to professional networking and B2B marketing.