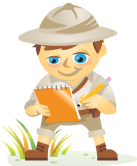 Have you heard of Joseph Campbell?
He was the famous mythologist—author of The Hero With a Thousand Faces and many other books—who told us all to "follow your bliss" in his Power of Myth PBS specials with Bill Moyers in the late 1980s.
"That's all well and good," you may have thought at the time. "But I have to make a living. How do I make money by following my bliss?"
If you've been asking that question for the past 20 years, you'll be happy to know that someone has finally answered it. Gary Vaynerchuk has written a book to teach us how to make money by following our bliss.
Many of you may know Vaynerchuk as the host of the video blog WineLibraryTV.com. Now he has written a book titled Crush It! Why Now Is the Time to Cash in on Your Passion.