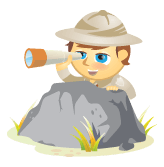 Patton Gleason is the first to admit he can't sell. And just over a year after going live with his online start-up, the Natural Running Store, he hasn't had to try.
"I'm a terrible sales guy. I'm awful at it," Gleason says. "But I really do like this idea of 'can a relationship really be your big marketing vehicle?'"
Turns out, it can. By wowing customers with unheard-of service, Gleason has come close to replicating the in-store experience online. In doing so, he turned the Natural Running Store into a serious competitor in the running shoe arena.
And he's done it without spending a nickel on outside advertising. The key has been to give online buyers a very personal touch and create bite-sized content for social media.
"It is 1000% a hustle in relationships," he says.
The result: high search engine rankings, dozens of features on like-minded blogs and a profitable, growing business.