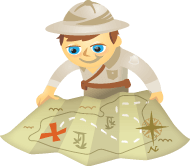 Delicious is the world's largest social bookmarking site.  With it you can save, manage and share pages in a centralized source.
It also brings a very powerful community aspect to social bookmarking. This article will reveal innovate ways to use Delicious.
8 Innovative Uses for Delicious
So why should you use social bookmarking instead of just your browser? Two important reasons include that your bookmarks can be shared with others using a specific URL or RSS feed, and they can be accessed from any computer with an Internet connection.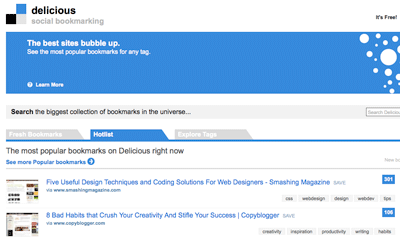 Delicious show popularly bookmarked pages on it's home page.
But there are lot more reasons to consider using Delicious. Here are eight more: