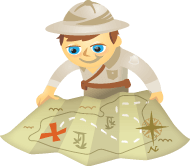 Do you want to get more out of the events you attend?
Have you thought about live-tweeting them?
Live-tweeting events is a great opportunity to build an audience of targeted followers and increase influence in your industry.
In this article you'll discover six ways live-tweeting can benefit your business.
What Is Live-Tweeting?
Live-tweeting is about sharing what people are saying at an event, as it unfolds. It's very different from regular, everyday tweeting.
Just like tweetchats, live-tweeting requires participants to be focused on the event hashtag. So anything you tweet during this time has the potential to get attention and make an impact.
Listen now: Play in new window | Download
Subscribe: Android | Google Podcasts | RSS