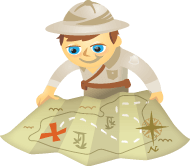 Are you using Google Hangouts on Air?
Do you want to know how to set up for live YouTube streaming?
Google Hangouts on Air and YouTube offer the benefit of recording your event while showing it in multiple places at the same time.
In this article you'll discover how to stream your next Google Hangout on Air to YouTube.
Why
Google Hangouts on Air let you share live events on Google+, YouTube and your website, which means your audience can choose how to consume your content. This is particularly important since many mobile users prefer to watch video on YouTube.
#1: Prep Your YouTube Channel
Before you can stream a Hangout on Air to YouTube, you have to create a YouTube channel and set your preferences. Below are the steps to create a channel and prep it to stream and record your live Google Hangout on Air event.