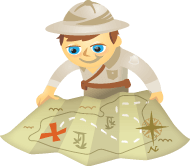 Do you want to enhance the appearance of your LinkedIn profile?
Are you looking for ways to get noticed and attract more business opportunities on LinkedIn?
In this article, you'll discover how to use LinkedIn's Professional Portfolio to make your LinkedIn profile stand out.
What is LinkedIn's Professional Portfolio?
LinkedIn launched Professional Portfolio to showcase your unique professional story using rich visual content.
It doesn't matter whether you're a photographer, a real estate agent, an interior designer or a marketer. By adding an interactive, rich media experience to your profile, you can leverage the power of imagery.