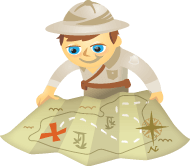 Want more people to read your blog?
Are you fully leveraging LinkedIn?
Many business bloggers neglect one of the most powerful social networks for growing visibility and traffic. LinkedIn is THE professional web.
If you are a business owner or entrepreneur, or a working person who is blogging, you should consider LinkedIn as a valuable place for getting more exposure.
Keep reading to discover seven powerful tips to use LinkedIn to drive more traffic to your blog.
LinkedIn Profile Views Drive Blog Traffic
Your LinkedIn profile can serve as one of the most important referral sources for your blog.
If you consider that significant blog traffic from LinkedIn can come directly from LinkedIn profile views, it makes sense to work to increase your profile views.