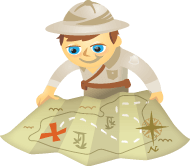 Are you leveraging your LinkedIn Company Page as best you can?
In a recent LinkedIn study, 50% of current company followers stated they are more likely to purchase products and services from a business they engage with on LinkedIn.
This means that an active LinkedIn presence could help your business. And you'll likely want to improve engagement on LinkedIn.
Here are five simple ways to boost engagement with your LinkedIn followers.
#1: Leverage LinkedIn Groups to Find Engaging Content for Company Followers
Aside from studying what your competitors are doing on LinkedIn, you should spend time in the groups where your target market is engaging. You'll want to find out what interests them there.