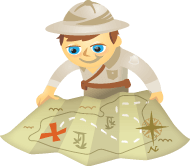 Has your business changed since you first created your social media profiles?
Are you considering a rebrand of your company's existing social identity?
With the right preparation, it's possible to manage your social media rebranding efforts without losing a significant number of subscribers along the way.
Should You Rebrand Your Social Profiles?
Before we review the process of rebranding your social media profiles, consider whether a rebranding is truly right for your company.
According to Luke Brassinga of Likeable Brands, "True rebranding involves updating a company's goals, message and culture."
If you're only conducting a rebrand because you like the sound of a new name better, your end results may not be worth the extra effort and potential for losses involved in the rebranding process.