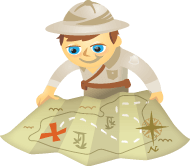 Do you want to use your LinkedIn profile to market yourself more effectively?
Have you thought beyond adding a list of jobs and responsibilities?
LinkedIn is the number-one social network for professionals, but that doesn't mean you have to treat your profile as a traditional, boring resume.
In this article you'll discover four ways to turn your bland LinkedIn profile into a LinkedIn marketing tool that attracts potential decision makers.
Develop a Plan
Recent studies show that 71% of B2B marketers say relevance to the audience is the most important aspect of any marketing program. That applies to marketing yourself as well. When updating your LinkedIn profile, start by mapping out how you're going to use every part of your profile to show prospects you are relevant to them.

Listen now: Play in new window | Download
Subscribe: Android | Google Podcasts | RSS