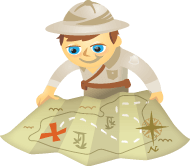 Do you want to learn how to present yourself and your business on LinkedIn?
Are you looking for a resource to guide your LinkedIn marketing efforts?
Whether you're using LinkedIn as an individual or as a brand, here you'll find expert articles to help you develop a LinkedIn marketing plan and find prospects and leads.
Each of these articles will help you understand and master a specific part of the LinkedIn networking platform.
Create a Presence for Yourself
How to Make Sure Your LinkedIn Account is Secure: It's important to be conscious of your privacy and security when using LinkedIn. Discover what you need to know to manage your security on LinkedIn.