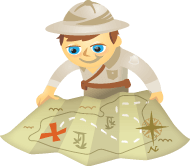 Are you looking for ways to expand your business with LinkedIn?
With a recent homepage redesign, profile and company page redesigns, new mobile apps and the introduction of notifications and endorsements, engagement on LinkedIn is growing.
Understanding a few simple strategies that can help you become a smarter and more effective marketer can really boost your results over time.
Here are 5 high-impact strategies to boost your marketing results on LinkedIn.
#1: Review and Reboot Your LinkedIn Profile… Frequently
Most recently, LinkedIn made some major changes both to personal profiles and company pages. For a comprehensive review of the most recent updates, visit this post to learn more about how to optimize your LinkedIn profile and company page.
In addition to making sure that you adjust to the changes in your profile layout and features, it's a good idea to "reboot" your profile from time to time. I tend to reboot my profile every couple of months or so to keep it fresh, relevant and interesting.
Each time you update your profile, the update is shared to your network as long as you have this feature enabled in your settings.