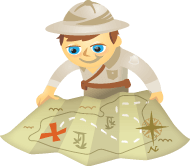 Do you want to tap into LinkedIn's 150 million–member worldwide network?
It's important to focus on the right kinds of activities that will yield the best results.
In this article, I'll reveal five key strategies and activities you can focus on to build and grow your network.
#1: Update Your Status Frequently and Consistently
Only one-third of LinkedIn members visit the site every day, and another one-third of members visit the network several times a week, according to a survey conducted by Lab42. You can check out the complete infographic from Lab42 on LinkedIn Members.
When you log into LinkedIn, notice each time who shows up in your home feed. Most likely you will see the same few people frequently.