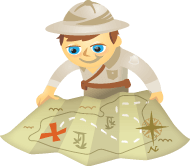 Have you used LinkedIn Mail?
It represents a powerful way to stay in touch with important people (when used properly).
Keep reading to learn how to keep in touch with prospects and customers with LinkedIn Mail.
Why Use LinkedIn Mail?
LinkedIn Mail is probably one of the most underutilized parts of the LinkedIn platform, but if used correctly, it is one that can be extremely beneficial in growing not only your business connection base, but also your business.
You may already have a great network, but how often do you really connect with those people, nurture your relationships with them or put yourself on their radar? By using LinkedIn Mail or message facilities well, you can do just that.
Here's how.