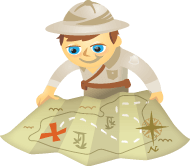 Is your LinkedIn profile working for you?
Want to build a presence that supports your company role?
While many people think of LinkedIn as a place only for jobseekers, salespeople and recruiters, LinkedIn can help employees build influence around any business role.
In this article you'll discover three ways to build a LinkedIn presence to boost visibility for both you and your business.
#1: Align Your Personal Message With Your Company's
Your LinkedIn presence is unique on social media, because while it is your personal profile, the fact that it highlights your professional activities means that it is enmeshed with your employer's online presence.
Listen now: Play in new window | Download
Subscribe: Android | Google Podcasts | RSS