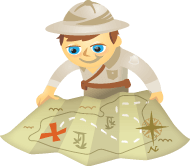 Are you proud of your social media cover photos?
Do you want to find out how to improve them?
Your cover photo is the first thing anyone sees when they visit your social media profiles.
Make that first impression a positive one.
In this article I'll share tips to improve the quality and impact of your cover images today.