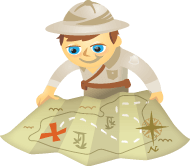 Are you currently managing your own LinkedIn group?
Are you considering launching a LinkedIn group?
Keep reading for five tips on how to better manage LinkedIn groups.
Why Start a LinkedIn Group?
Building a LinkedIn group around a specific cause or niche topic can provide many business benefits.  You could:
Build more awareness with your target markets
Position you and/or your company as an industry thought leader
Nurture valuable industry relationships
Showcase and highlight your own thought leadership content
Generate interest and inquiries for your company
Convert group members to subscribers and advocates for your brand
As you can see, there are many good reasons to start a LinkedIn group, but it can be very helpful to have some guidelines for managing a successful group after you launch.