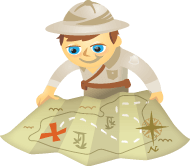 Are you a member of a LinkedIn Group?
Do you spend time networking in LinkedIn Groups?
LinkedIn Groups are great way to build credibility and make new connections that can ultimately help grow your business.
With over 1.5 million LinkedIn Groups, it can be difficult to find relevant Groups and determine which ones might be the best for you to join. It's also important to find Groups that are well-managed.
Unfortunately there are many LinkedIn Groups that are not well-managed, which makes the experience within these Groups less than optimal.
Not to worry, I'm going to give you some insights on how to find the quality groups you can leverage most for your LinkedIn strategy!