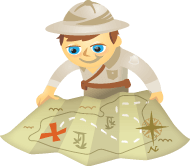 Very few people ignore you in real life, face-to-face networking situations. So why do they do it to you online? The simple answer is because they probably don't even realize that they are!
Be honest. Do you follow up on every LinkedIn connection request you get? No, probably not. I'll bet you click "accept" and that's as far as you go.
When someone requests to connect with you and you simply click "accept" and make no effort to carry on the conversation, you're both simply saying hello to each other and it stops dead there. The only thing you gain by doing this is a string of connections that don't have any real value. You become a connection collector.