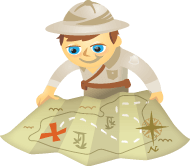 Are you using LinkedIn to your advantage?
Do you use LinkedIn marketing tactics to generate more leads?
Over the past year, LinkedIn has added and revamped some important tools that can streamline your marketing, networking and outreach.
In this article you'll find the latest LinkedIn features and how you can use them to your benefit.
#1: Stay In Touch On The Contacts Page
Think of your Contacts page as your control center. It's where you keep track of your long list of connections, but it also offers alerts and tags. These features, along with helpful filtering options, keep everything organized and easily accessible.
Alerts are in the boxes at the top of the page. They let you know when your contacts have a significant event happening, like a job change, work anniversary or birthday. Use these alerts to your advantage and send a quick note to acknowledge their success. They'll appreciate the gesture and it's a great way to keep in touch (and top of mind).