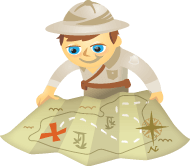 Did you know you can publish your articles on the LinkedIn publishing platform?
Do you want to build more authority in your niche?
LinkedIn is opening up its publishing platform to all 277 million+ members!
In this article, I'll show you how high-quality content creators and bloggers can use LinkedIn's publishing platform to build their influence.
Why LinkedIn Publishing Platform?
I've always said you don't have to be anointed as an influencer to build online influence. It's up to you to contribute to your community, share valuable experience and create astute content that shows your thought leadership.
The LinkedIn publishing platform gives you the opportunity to expand your reach in a major way. Since all LinkedIn members have access to the platform, it's critical for you to create high-quality content that differentiates you.