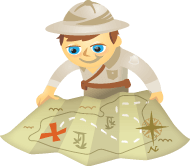 If you've spent some time on LinkedIn, you may realize that the network allows for companies to build dynamic profiles on the site. Did you know that you can discover important information conducting company searches?
What is LinkedIn Company Search?
According to LinkedIn, your professional network isn't just about the people you know, it's also about the companies in your network and how you're connected to them. LinkedIn's new Company Search provides an opportunity to discover connections in your network and filter them by the companies they work for.