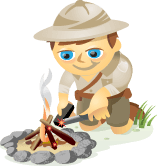 Are you looking for some practical tips and tools to help with your social media marketing?
Do you find it difficult to keep up with how quickly social media is evolving?
In this article, I outline a collection of technology tools and tips you'll want to consider using to improve your presence across social media.
Why Tools?
It takes a lot of time to create quality content, engage on social profiles and sustain online relationships that support your business goals.
Larger businesses and corporations often have teams of people dedicated solely to these tasks.
For smaller businesses that don't have the luxury of staff or financial resources, there are tools to help. But there are also efficient shortcuts and tips to help you get more out these technology tools.
By using some of these tips to strategically choose your tools, you can get more out of your social media marketing.
Here we go.