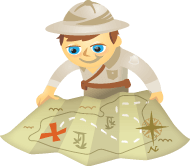 Do you use SlideShare?
Are you using it to its full potential?
SlideShare decks let you share conference presentations, curate content, create how-to guides and more. But none of that content matters if people don't see it.
In this article I'll share five tips to get the most out of your SlideShare deck.
Listen now: Play in new window | Download
Subscribe: Android | Google Podcasts | RSS