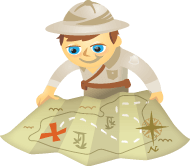 Do you have a business blog?
Are you ready to start publishing blog posts, but don't know where to start?
Before you start a blog to support your business, you need a comprehensive plan.
In this article I'll show you how to create a business blogging plan in six easy steps.
Why Create a Business Blogging Plan?
People who "wing it" when they blog are only setting themselves up for failure. If you are going to put the time and effort into writing a business blog, you may as well make it the best it can be.