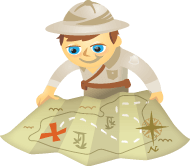 Have you tried the new Facebook Ads interface?
Are you interested in getting more bang for your buck when it comes to advertising?
This article will show you five ways to enhance your Facebook Ads.
What Changed Within Facebook Ads?
If you've been running Facebook Ads over the past year, you may be confused by some of the new options and the new layout of the Ads area. You may have felt like you had a good handle on everything if you read our previous post about Facebook Ads.
But of course, this is Facebook, and the only constant with Facebook is change. Let's dive into some of the new changes with the Facebook Ads platform so that you can fully maximize your next Facebook Ad campaign.
The first step is to choose what you want to advertise. You can choose an external URL or a Facebook Page, App or Event. This step has not changed much from the previous iterations of the Facebook Ads interface.
You'll notice your first difference if you choose to advertise your Facebook Page, Event or App.