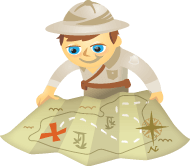 Has your Facebook Page growth stalled?
Now is a good time to examine your Facebook activities, cutting out what isn't working and expanding what works.
Here are ten tips to help grow your Facebook community.
#1: Connect With Other Page Managers
This is a powerful tactic to a make a live connection with other Page admins who have a similar demographic to yours and cross-promote each other.
So if you are an ice cream store with a Facebook Page, make a live connection with the pizza parlor in your neighborhood that draws the same clientele (you may already know the owner of the pizza parlor). Then talk to him or her about doing a little Facebook cross-promotion and share each others posts with your audiences every once in a while.
Joint ventures also help forge these meaningful connections. Host a webinar with another company that has a similar audience.  This can be a great way to become visible to their audience.