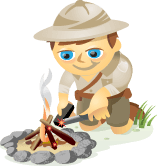 In the world of social media, it's easy to become overwhelmed in a sea of profiles and status updates. With so many services and so little time, wouldn't it be nice if posting to your social media profiles was as simple as sending an email? With Posterous, it is.
Posterous allows you to post to 20 or so social media platforms via email. Posting to LinkedIn, Facebook, Twitter, even YouTube and Picasa is as simple as sending an email. And we're not talking simple text-based posts either.
With Posterous, you can create full-screen photo galleries, groups for sharing and collaborating or just simply pass on an article you read on the Internet all by sending an email. Add a smartphone and you've got a powerful way to create and share content on the road.