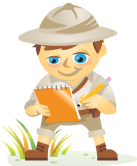 Canadian grocery store chain Loblaws knew they had a great BBQ sauce based on customer comments. But they didn't understand why sales were so dismal.
Until they invited customers to post product reviews on their website. Only then did they discover the problem was the bottle – it was too tall to fit in refrigerator doors! They redesigned the bottle and their sales immediately increased.
That's user-generated content directly leading to an increase in sales. That's the power of social media marketing.
Are you still sitting on the sidelines when it comes to social media marketing because you know you can't control the conversations about your company, your products and your services? And because you have no idea how to respond to negative comments?