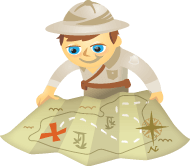 Does your company have a social media policy?
Are employees confused about what they can and can't post?
Social media policies must meet company and legal requirements, but should include open opportunities for employees to support your social media efforts.
In this article you'll discover how to create a social media policy that unleashes employee participation.
Why a Social Media Policy?
Research shows that a majority of employees are willing to share company information—they're just not sure what to share because they don't want to get in trouble.