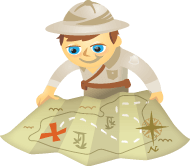 Policy. It can be a dirty word, especially in social media communities.
Why? Poorly written social media policies restrict, deter and deaden social media engagement–the exact opposite of what businesses want.
However, great social media policies support, protect and empower high-quality engagement. It is about empowerment and trust.
As Beth Kanter writes, "Trust is cheaper than control."
This article will explain how social media policies differ from other policies and give you 10 tips to help create an effective social media policy.