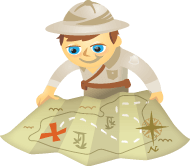 Are you spending too much time posting content to social media and not enough time engaging?
Do you want an effective strategy for creating social media content quickly?
By creating and scheduling content in batches, you'll be able to make more efficient use of your time on social media.
In this article you'll discover an easy way to create social media updates in batches so you have more time for live engagement.
Why Create Content in Batches?
Say you decided to start having a cookie after dinner every day. You probably wouldn't whisk together a few drops of egg, a few pinches of sugar, a sliver of butter and a couple of chocolate chips so that you can bake one lonely little cookie at a time. You'd make a whole batch of cookies at the start of the week.
Listen now: Play in new window | Download
Subscribe: Android | Google Podcasts | RSS