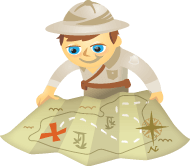 Do you want to learn more about your social media followers?
Have you created social media buyer personas?
You have to know your audience before you can serve them on social media.
In this article I'll show you how to create buyer personas for your social media audience using Google Analytics.
Why Buyer Personas?
A buyer persona goes beyond the definition of your target audience. You use them to create fictional identities that represent people within your target audience who share similarities.