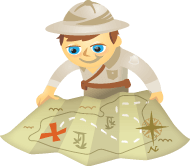 Wondering if the rapidly growing Instagram photo sharing community could benefit your business?
As teens quickly migrate to Instagram, could their photo sharing addictions include your pictures?
Instagram was the smartphone photo sharing tool of choice long before its acquisition by Facebook and the release of an Android version. And it's growing faster than ever.
What Is Instagram?
Instagram is a free application for iPhone or Android that lets people take photos, apply filters to change the look of the photos and then share them. Users can share them on Instagram while also choosing to share them to Facebook, Twitter, Tumblr and Foursquare.