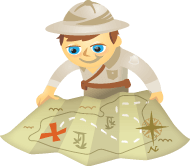 Do you want to use Twitter to promote your business?
Are you looking for ways to build relationships that matter on Twitter?
In this article, you'll discover how to build a strong Twitter community with influencers, which will benefit your business.
Building Connections With Twitter
Using Twitter to help your company grow isn't about the number of followers you have.
It's about building a community of followers who are passionate about your industry and who eventually become passionate about your brand.
The quickest and easiest way to develop a relevant Twitter community that grows your company is to find connectors and build relationships with them.
Connectors are called many things: thought leaders, industry experts, etc. They are the people who already have a thriving community and your customer's ear.