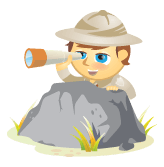 Do you want to promote your company's mission and vision to your target audience?
Are you wondering how to get the most out of your contests with social media?
In this article you'll discover how Intuit QuickBooks used social media to supercharge their Small Business Big Game contest, promoting their mission and vision to their target audience.
The Story
In July 2013, Intuit QuickBooks announced the Small Business Big Game contest. One small business would win a 30-second television commercial that would air on February 2, 2014 during the third quarter of football's biggest game, the Super Bowl.