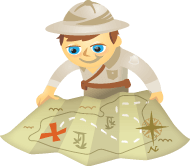 Do you run contests on Facebook?
Would you like to make your next Facebook contest stand out?
This article will give you 4 ideas to improve your next Facebook contest.
Why Facebook Contests?
Facebook contests are a popular way for you to get your audience engaged and excited about your brand. More and more companies have adopted the use of Facebook contests to better track participation and engagement.
With so many companies using contests, even if you've read 9 Tips for Running Successful Facebook Contests, it can be hard to differentiate yourself. Your Facebook fans are pummeled with tons of advertisements and other promotions. So it's important to stand out against your competitors.
Simply giving out a free iPad or a gift card isn't enough to attract the attention of social followers.