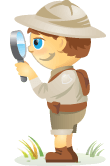 Are you using Instagram for your business?
Have you thought about advertising on the platform?
Instagram just began offering paid advertising opportunities through select developer partners. In the coming months the platform is expected to create a Facebook-like self-serve option for any budget.
In this article you'll discover findings from studies about Instagram's current reach, and the potential to reach targeted audiences with ads.
Evolution of Instagram Ads
In December 2014, Instagram reported its user base hit 300 million, 64.2 million from the U.S. alone. More exciting to brands and marketers than strict user numbers, however, was the engagement rate. Instagram users like, comment and re-gram at a rate of between 3.1% (Socialbakers research) to 4.2% (Forrester research). Comparably, Twitter and Facebook posts have engagement rates of .07% and below.

Listen now: Play in new window | Download
Subscribe: Android | Google Podcasts | RSS