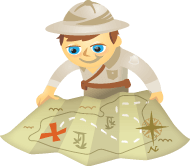 Is visual content part of your social media marketing?
Are you trying to decide whether to use Instagram or Snapchat?
Snapchat and Instagram share the same basic purpose. While many businesses want to know which is better for marketing, the truth is both have value.
In this article you'll find insights to help you decide whether your visual content campaigns should be on Snapchat or Instagram.
Snapchat and Instagram Stats
Instagram and Snapchat have more similarities than just being photo sharing platforms. They also have some commonality in how they both appeal to younger age groups, are mobile-driven and have large portions of their audience use the apps daily.
Listen now: Play in new window | Download
Subscribe: Android | Google Podcasts | RSS