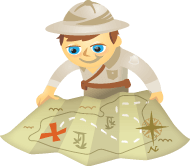 Does your business use Instagram?
Is there a place for time-lapse video in your marketing?
It used to be that you needed expensive equipment to create time-lapse videos. Now you can create them with Instagram's Hyperlapse app.
In this article I'll show you how businesses are using Hyperlapse video to engage Instagram followers with short-form video.
Why Hyperlapse?