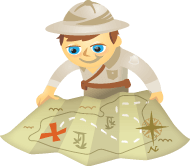 Do you know how to connect with others on Instagram?
Are you using Instagram as a networking tool?
Instagram Direct can reinforce your relationship with current followers, while giving you opportunities to meet new fans and influencers.
In this article, you'll find out how Instagram Direct can help you build a larger network.
What is Instagram Direct?
Similar to Snapchat, Instagram Direct allows users to send pictures and video to others privately–like a direct message on Twitter or a private message on Facebook.
Only you and the person or group you send the message to can see the content.