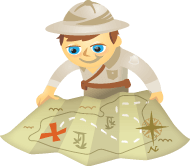 Do you want to gain quick insight into your email list?
Do your subscribers use Facebook?
If so, you can gain powerful insights and target Facebook Ads to your subscription base.
You do this using the Facebook Power Editor and Custom Audiences.
In the marketing strategy outlined below, you'll learn more about the customers on your email list and you'll be able to better tailor your Facebook marketing to your customers.
How It Works
If you're an experienced Facebook Ads user, this is a great way to take your Facebook advertising to the next level.
If you're just getting started with Facebook advertising or if your email list is fewer than 500 people, you may want to focus first on some of the other Facebook advertising strategies.
Facebook introduced the Custom Audiences feature to use email addresses or phone numbers to match the target audience, instead of the traditional Facebook ad targeting features such as demographics and interests.