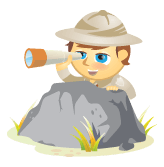 In Southern California, the Del Mar Racetrack is the place to see and be seen. And now it's the place to check into, tweet about and post via Facebook.
This Southern California institution, in business for 71 years, draws thousands every summer for horse racing, its cool bars and restaurants and a busy slate of concerts and festivals.
But like many entertainment industry venues, Del Mar attendance has dipped in recent years due to the ailing economy. But in 2010, the track added a new star to its marketing lineup – social media.
With virtually no other marketing changes, social media boosted attendance this past season by 4.2 percent.
"That's an increase of 27,000 bodies," said Craig Dado, senior vice president of marketing at Del Mar Racetrack. "In this economy, I've got to be honest, it was a little bit surprising."