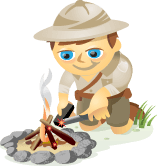 Are you looking for more email subscribers?
The best way to gain email subscribers is to deliver great content via your blog.
Here are seven great WordPress plugins to grow your email subscribers and let you focus on delivering great content.
#1: Pippity Customized Popups
Popup boxes that appear when readers are browsing a website can get you more email subscriptions when they are used correctly.
But they can also annoy users, so they need to be handled with care and tweaked for your audience.
Pippity allows you to do this. Pippity provides you with the configuration options necessary to ensure that popups are delivered in the most unobtrusive and beneficial way to your users.